Welcome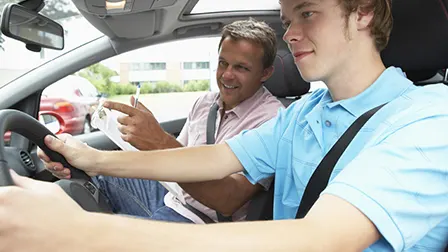 New Hampshire's Teen Driver Program, a program of the Injury Prevention Center at the Children's Hospital at Dartmouth, works diligently during each school year to develop teen highway safety programs in at least 15 high schools throughout the state.
In that our limited staff resources don't allow us to reach every high school in New Hampshire, this web based toolbox is designed to serve as an educational resource for all schools who are looking for reliable information that can be used in advisory room discussions, educational programs conducted through peer leader groups or as a basis for a school wide highway safety assembly.
Novice teen drivers have a higher crash risk because they have minimal driving and life experience. Because of that, they have less experience to draw upon to help them to understand the true risks of the driving experience. Compound that reality with distraction, impairment, and fatigue and their crash risk becomes significantly higher than the crash risk of the average, older driver.
The New Hampshire Teen Driver program has presenters and a variety of educational materials that can be available to your school to develop a highway safety educational program for your students.
For more information, please connect with us through our Contact Us page.
Thanks for your interest in helping us, help New Hampshire's teens make good choices as drivers, as passengers or just with life in general.