Programs for Teens
Did you know?
According to the Center for Disease Control and Prevention (CDC) the risk of motor vehicle crashes is higher among 16-19-year-olds than among any other age group. In fact, per mile driven, teen drivers ages 16 to 19 are nearly three times more likely than drivers aged 20 and older to be in a fatal crash.
Among teen drivers, those at especially high risk for motor vehicle crashes are:
Males: In 2019, the motor vehicle death rate for male drivers and passengers ages 16 to 19 was over two times higher than the death rate of their female counterparts.
Teens driving with teen passengers: The presence of teen passengers increases the crash risk of unsupervised teen drivers. This risk increases with the number of teen passengers.
Newly licensed teens: Crash risk is particularly high during the first months of licensure. The fatal crash rate per mile driven is nearly twice as high for 16-17 year olds as compared to 18-19 year olds.
CDC - Centers for Disease Control and Prevention
Teen Drivers
Teen Drivers: Get the Facts
Did you know?
The adolescence years include some big changes for teenagers. These changes include physical, mental, and behavioral health. Every young person goes through these stages in life. The injury prevention department at Dartmouth-Hitchcock recognizes these changes and wants to promote the healthy development while recognizing certain impulses that adolescence may have behind the wheel of a motor vehicle.
We recognize that It is normal for teenagers to push boundaries and take risks. Teenage risk taking is an important part of their journey in finding their identities and becoming independent young adults. During adolescence there are changes in the brain that make teenagers more focused on the reward they feel when they are admired by their friends, and the positive reinforcement they get by being included.
Our role is to help provide information towards ways of staying safe while in the risk taking stages.
Here are some ways you can stay safe while driving or being a passenger in a car...
Wear your seatbelt, it's not only the law in NH and most states, it keeps you safe and secure inside your vehicle.
Resource Link: HealthyChildren.org
More Information: Contact the Teen Driver Program Coordinator Lexi Bly to learn more.
What is distracted driving?
According to the National Highway Transportation Safety Administration (NHTSA) distracted driving is any activity that diverts attention from driving.

These activities include:
talking or texting on your phone
eating and drinking
talking to people in your vehicle
fiddling with the stereo, entertainment, or navigation system
anything that takes your attention away from the task of safe driving.
Resource Link: nhtsa.gov
Here's how to stay focused and avoid becoming a distracted driver:
View Distractions on the Road Infographic
Resource Link:


For further information AAA has 10 tips for preventing distracted driving.


Please visit this Link. aaa.com
What is impaired driving?
According to the U.S. Department of Transportation impaired driving is defined as operating a motor vehicle while under the influence of alcohol and/or substances.
Resource Link: transportation.gov
Impairment
Impairment continues to be a leading cause of motor vehicle crashes. In recent years, almost 40% of all crashes in New Hampshire involved driver impairment.
Often when we think of impairment, we think of alcohol. In recent years, the opioid crisis in New Hampshire has resulted in increasingly higher numbers of impaired drivers. Impaired driving can also occur when someone drives while under the influence of legally prescribed and/or over the counter medications. Additionally, as many States across the country legalize recreational marijuana, it is increasingly easier to obtain and its effects are often misunderstood. It is important for teens to remember that if a driver's mental state is altered by marijuana, they are driving impaired.
Below is a social change PSA created by the National Highway Traffic Safety Administration stressing the fact that "If You Feel Different, You Drive Different" and noting the fact that driving under the influence of marijuana is grounds for arrest and a DUI charge.
Crash data from resources such as the Center for Disease Control (CDC) and the National Highway Transportation Safety Administration (NHTSA) shows that at all levels of blood alcohol concentration (BAC), the risk of being involved in a crash is greater for young people than for older people.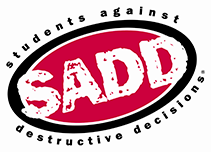 The Students Against Destructive Decisions (SADD) web site, states that Impaired driving puts teens at higher risks of injury or death and that:
Alcohol-related fatality rates are nearly twice as high for 18-, 19-, and 20-year-olds as for those over age 21.
Young drivers are less likely than adults are to drive after drinking alcohol, but their crash risks are substantially higher when they do.
This risk is especially true at low and moderate blood alcohol concentrations and is thought to result from teens' relative inexperience as new drivers.
Visit the SADD teen highway safety web page.
Although we are inclined to believe that "our" teens would never consume alcohol or other illegal substances, we are naive to think that that they either don't or that they will never be in a motor vehicle with a driver who has.
We need to take every step to educate teens about the true risks involved and convince them to never, ever drive impaired or ride in a vehicle with a friend, parent or other individual who is under the influence.
Here's how to choose safety for you and your friends: